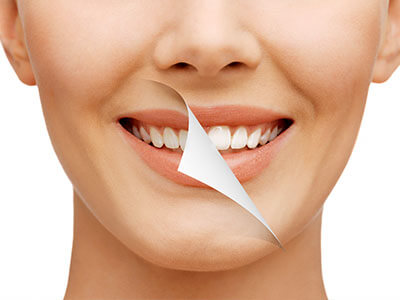 The Zoom!® Professional whitening system is ideal for anyone looking for immediate whitening results. Zoom! whitening is proven to be safe and effective, it can only be performed by a dental professional. The entire whitening procedure takes about an hour to complete, compared to other methods that can take a week or longer.
How does the Zoom!® whitening special work?
1. To make sure your first visit goes smoothly we'll verify your insurance before your arrival. We accept most Major PPO plans (i.e. Aetna, Cigna, Delta Dental, Metlife, Guardian, etc..)
2. On your arrival you'll be greeted warmly by our friendly staff.
3. A comprehensive exam is performed by Dr. Dennis Block using latest technologies, including digital dental x-rays.
4. We'll make sure you get a gentle but thorough cleaning. The latest ultrasonic machine is used to remove even the toughest stains.
5. Zoom!® Laser teeth whitening is the #1 teeth whitening system on the market. Zoom whitening can be performed on the same day as your cleaning or can be scheduled for another day and time.
To take advantage of the special offer Call (718) 304-0595
Why is a routine check-up and a dental cleaning important before the Zoom! teeth whitening?
For best results, it's important for teeth to be free of plaque and tartar so the Zoom whitening gel can penetrate to whiten your teeth evenly.Your oral health is our first priority. The teeth whitening gel can only be harmful in presence of cavities and gum disease. By providing you with a routine checkup, we address all your concerns and make sure it is safe for you to receive the Zoom laser teeth whitening treatment.
Is Zoom!® whitening safe?
Yes. Extensive research and clinical studies indicate that teeth whitening under the supervision of a dentist is safe. In fact, many dentists consider whitening the safest cosmetic dental procedure available.
Will my insurance cover the appointment?
We accept most dental PPO insurance plans. Such as Aetna, Blue Cross Blue shield, Cigna, Delta Dental, Guardian, Metlife, United Concordia etc… Usually there is no out of pocket expense for a routine exam and cleaning.
What is Zoom!® teeth whitening?
Zoom is a bleaching process that lightens discoloration of enamel and dentin. You may have seen Zoom! Whitening on ABC's Extreme Makeover.
How long does Professional Zoom!® whitening take?
The complete procedure takes about an hour. We begin with a preparation period, where your gums and lips are carefully protected, followed by three 15 minute sessions of whitening. A fresh layer of Zoom whitening gel is reapplied after each 15 minute session.
What kind of results can I expect after Zoom whitening?
It's not uncommon to achieve results 6-10 shades lighter. It depends on what type of stain you have, your doctor will discuss more with you during your check-up.
It's been more than 4 months since my last cleaning. Can I still get the whitening?
For best results its very important that teeth are free of any plaque and calculus. The teeth whitening gel cannot penetrate through plaque build-up. This is why we feel very strongly about performing a thorough exam and cleaning before Zoom whitening. If you wish to wait a few months before coming in for your check-up we should be able to extend the offer for you, we can even call you to remind to schedule an appointment.
Does your office only do cleanings and teeth whitening?
Our office is equipped with the latest equipment to handle your needs. We provide comprehensive dentistry, including: Invisalign, dental implants, veneers, Lumineers, metal free crowns, and bridge work.
How long do the Zoom whitening results last?
By following the instructions we provide you, your teeth will always be lighter than they were before. We suggest doing touch-ups every few months either with custom made touch-up trays or crest white strips