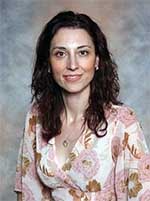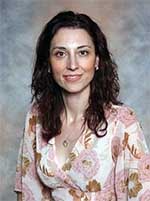 Dr. Koffman graduated with her first dental degree in 2005 from Medical University, College of Dentistry in Sofia, Bulgaria. She received her second degree in dentistry from New York University in 2012. Dr. Koffman joined the Long Island College Hospital and completed one year of general practice residency with Lutheran Medical Center. She received an award for Excellence in the field of Oral Surgery by LMC.
Dr. Koffman combines advanced technology and techniques with focused, personal care for every unique patient. She is an active member of dental societies where she accesses the latest information for immediate implementation into the practice and ultimate patient benefit.
American Dental Association
New York State Dental Association
Queens County Dental Society
Dr. Koffman has an advanced training in esthetic dentistry including bonding and veneers. She has completed an honor program in Esthetic Dentistry with Dr. John Calamia. Dr. Koffman is a certified provider for Clear Correct and Invisalign. She enjoys practicing all phases of dentistry and strives to provide all her patients with excellent care and optimal treatment results.
Dr. Koffman has been married to Chef Matt Koffman for over 8 years now. In their free time they both enjoy travelling and dining out.